A professional helping hand
you can trust
Residential
Residential

Maincom Services is a competitive and sought-after company specialising in the repair and restoration of residential buildings with over 20 years of experience. We service all major insurers in metro, regional and rural Australia during business as usual and catastrophes and major events. 
Our specialised services include roof repairs and replacement, fencing, landscaping, plumbing and gas, leak detection, electrical, glazing, cabinet making, carpentry and joinery, plastering, painting, flooring, tiling, bricklaying, rendering, concreting, asbestos removal and waste management.
Maincom Services operates with a team of highly trained staff who ensure each claim is logged, assessed, quoted, approved and repaired at the most competitive price and as quickly as possible.
Our purpose-built claims management platform, Visionary, was developed to meet the specific requirements of insurance repair industry and offers open and transparent claims data at each stage of the claims process. This allows our clients to make timely decisions based on an accurate real-time reporting.  
To invite Maincom Services to tender for residential insurance work, please contact us at services@maincom.net or call 1300 301 358.
Commercial
Commercial

Maincom Services understands damage to commercial buildings has an immediate impact on business owners and staff, operations and profitability. Our team works tirelessly with insurers, loss adjusters, brokers and sub-contractors to ensure businesses are repaired and restored promptly and all parties are kept informed at each stage of the process.
To invite Maincom to tender for your commercial project, please contact us at services@maincom.net or call 1300 301 358.
Construction
Construction

Maincom Pty Ltd (part of Maincom Group) specialises in project, construction and facilities management for private companies, community groups and government department.
Maincom is third-party accredited in Occupational Health and Safety and Quality and Environmental Systems. We are an approved contractor for the NSW Department of Commerce and a member of the Roads and Maritime Services NSW construction panel.
Maincom's portfolio includes aged care, sporting, education, institutional and interior fitout projects.
We carry out all projects in a proactive and professional manner, with our hands-on management style, high level of commitment and quality staff experience proving valuable to our clients, many of whom are repeat businesses.
Some of our major clients include the NSW Department of Housing, the NSW Public Works and Sydney Catchment Authority, Universal Pictures, Universal Music, Suncorp, NRMA, IAG, AAMI and Commonwealth Bank of Australia.
To invite Maincom to tender for your construction project, please contact us at services@maincom.net or call 1300 301 358.
Repair and Restoration
Repair and Restoration

Maincom Services employs staff and sub-contractors across various building industry backgrounds, allowing us to identify and recommend the best solution for each claim.
We take the time to investigate and present the most suitable and cost effective repair solutions, taking into account unique factors and properties of each building.
For Maincom Services to conduct repair and restoration works, please contact us at services@maincom.net or call 1300 301 358.
Emergency Make-safes
Emergency Make-safes

With over 20 years' experience in catastrophe and disaster management, Maincom Services knows how to handle difficult situations. Our national network of Make-Safe specialists can be called upon at any time to secure and assess damaged property, and we will work closely with state emergency services, police and fire departments to secure your property and prevent further damage.
Our emergency make-safe capabilities include:
Securing and taping off dangerous areas
Turning off electricity, gas and water supply as necessary
Boarding up damaged doors and windows
Make temporary repairs such as covering holes, bracing walls, and removing debris
Tree lopping
Demolition
Asbestos removal
Roof tarping
For Maincom Services to perform an emergency Make-Safe, please contact us at services@maincom.net or call 1300 301 358.
On-Site Security
On-Site Security

On site security is not usually required for most claims, however, on larger, more complicated claims, it is sometimes necessary to implement a security plan to ensure building material and property is kept safe during the repair and restoration process.
This may include:
Fencing the property
Erecting safety signage displaying our contact details
Installing security lighting
Engaging security patrols 
Storing materials in a secure location away from general view
Checking deliveries and reporting any damages or shortages immediately
Where possible, push the claim through to lock up stage as soon as possible
For Maincom Services to provide on-site security, please contact us at services@maincom.net or call 1300 301 358.
Co-ordinate Trades
Co-ordinate Trades

Once a claim is logged, Maincom Services allocates a dedicated supervisor to ensure a coordinated approach to managing each aspect of the claim.
Depending on the complexity of the claim, there may be multiple trades contracted. The supervisor issues Work Orders to the most suitable sub-contractor/s and project manages the claim to completion. All our sub-contractors are highly qualified and have undergone criminal history checks.
The supervisor will provide constant updates to the policy holder and the insurer, loss adjuster or broker on the progress of the claim.
If you are interested in becoming a preferred sub-contractor, please visit our sub-contractor page.
Best Practice Repair
Best Practice Repair Solution Advice

Maincom Services offers Best Practice Repair Solution Advice to many of our insurers, loss adjusters, brokers and private clients. This service can be provided with or without the allocation of a claim.
We specialise in best practice solutions following damage caused by natural disasters, fire, theft, accidental breakage, explosion and other damaging events.
When recommending a best practice solution, we work with each party to discuss goals and expectations, and assess and catalogue the damage, creating a tailor-fit recommendation for each situation.
Maincom Services guarantees all products and methods recommended comply with the relevant Australian Standards, Safety Standards and/or Legislative requirements.
To invite Maincom Services to offer best practice repair solution advice, please contact us at services@maincom.net or call 1300 301 358.
Catastrophes and Major Events
Catastrophes and Major Events

Over the past 20 years Maincom Services has consistently delivered comprehensive service to policy holders across a vast range of catastrophe and major event scenarios. Our extensive experience in managing extreme weather events includes the following catastrophes in Australia and New Zealand:
Sydney bushfires, 2003
Canberra bushfires, 2003
Victorian bushfires, 2003
Melbourne storms, 2004, 2005 and 2007
Cyclone Larry, 2005 and 2006
Cyclone Ingrid, 2005
Brisbane hail storm, 2005
Bunbury storms, May 2005
Port Lincoln bush fires, 2005
Blacktown floods, 2007
The Mackay floods, 2008
The Gap storms, 2008
Victorian bushfires, Black Saturday, 2009
Queensland floods, 2010 and 2011
Christchurch earthquakes, 2011
Tamworth hail event, 2012
Internationally, we have senior managers who have been involved in the recovery process of major catastrophes including:
9/11, Ground Zero, New York (Pentagon)
The London Underground bombings 
Prague Metro floods 
Maincom Services has developed catastrophe management plans for a variety of scenarios. These plans help us to anticipate the required staffing levels, equipment requirements and work volumes to achieve prompt repairs for policy holders.
Our pre-emptive forward-planning and scalable business model allows for immediate mobilisation during catastrophes and major events, giving peace of mind to policy holders during a potentially stressful and emotional time.
For Maincom Services to assist in damage repairs, please contact us at services@maincom.net or call 1300 301 358.
Strata Repairs
Strata Repairs

Maincom Services provides the Strata market with a full range of services including detailed scopes of work with quotations, condition and causation reports, as well as all remedial works from a small domestic patch and paint to multi $M works.
Our areas of specialism includes:
• Waterproofing and water leak diagnostics /detection
• Roofing reports ,repairs and replacement
• All structural repair works
• Kitchen and Bathroom renovations
• Emergency make safe /repair such as repairing damage caused by a storm or burst pipes
• Building Defects from the original construction of the building
• Fully qualified Emergency "Make Safe"/emergency boarding up /on site security
• The repair and rebuilding of structural damage to internal and external walls
• Carpentry
• Electrical services including re-wiring
• Rendering, Plastering ,Painting and decorating
• Plumbing
• Carpet replacement to common areas
• Glazing repairs / replacement
• Asbestos Removal
• Asphalting
• Demolition
• Garage door repairs and replacement
• Paving
• Pool resurfacing & repairs
By aligning yourselves with Maincom Services you will benefit from engaging a Building Company that is:
• Fully licensed
• Comprehensively insured
• Reliable
• Efficient
• Experienced
• Economical
Property Renovation Services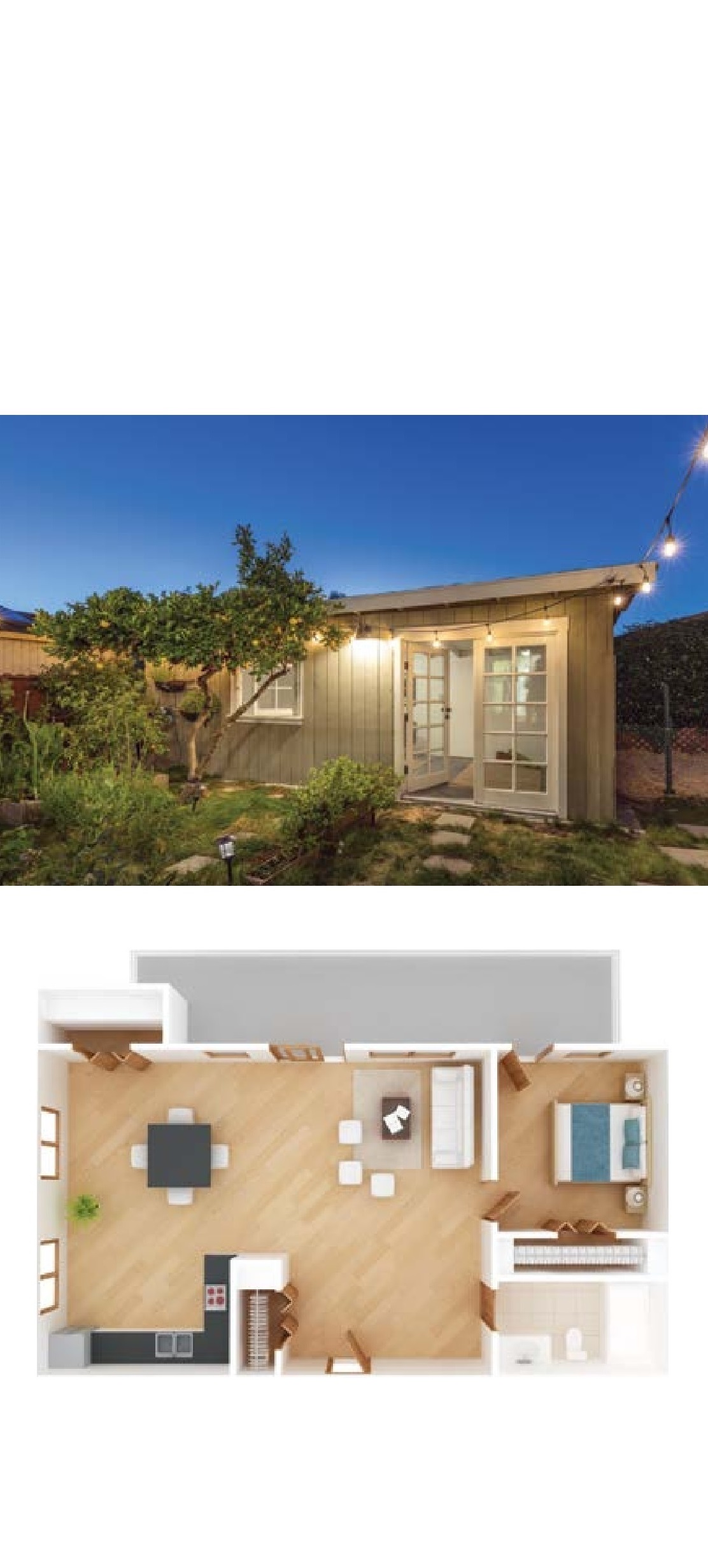 We provide a complete Granny Flat design and build service as well as a full range of renovation and refurbishment services for residential and commercial properties.
Our aim is to provide an exceptional service each and every time.


Maincom Services
Granny Flats:

We have been in operation since 1993 with a long history of providing a consistent and exceptional service.

Every Granny Flat we construct is uniquely designed and constructed to meet exactly your own specific individual requirements.

All our work is fully guaranteed.


Our Process
Free on-site consultation. This includes a site survey to review and measure the area and to ensure eligibility for approval
The provision of a quotation for the design and build and any required building approval
Your choice of colours and finishes
Building permit approval
Agreed construction programme detailing all activities per day from start to completion
Construction Process
Handover
 
Our Refurbishment Services Include:

– Waterproofing and water leak diagnostics/detection
– Roofing repairs and replacement
– All structural repair works
– Kitchen and bathroom renovations
and repairs
– Building defects from the original
construction of the building
– The repair and rebuilding of the
structural damage to internal and external walls
– Residential and commercial building
repairs, alterations, renovations and refurbishments

– New builds
– Carpentry
– Painting and Plastering
– Office partioning and layout changes
– Ceiling, floors and wall repairs and installations
– Bathroom, Shower, Toilet and Laundry Repairs and Renovations
– Tiling
– Gutter repairs and replacement
Align yourself with Maincom for a company that is:
– Fully Licensed
– Comprehensively Insured
– Reliable
– Efficient
– Experienced
– Economical